Mindfreak: Levitation Vanish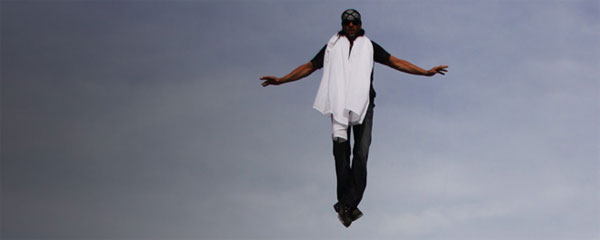 Original Air Date: September 8, 2010
Episode: Levitation Vanish (Season 6, Episode 6)
With Criss' chaotic schedule, including his daily Vegas stage show, the taping of his hit TV series and moving into a new home, Criss decides to escape the city for the Valley of Fire deep into the Mojave desert. In this remote and mystical place, Criss will attempt to miraculously levitate over 100 feet into the sky and then vanish instantaneously.
Criss attempts the highest ground to air levitation in history, capped off by an unexplainable vanish at the Valley of Fire, Nevada's oldest state park.
Dedicated in 1935, the 35,000 acre park gets its name from the fiery-red sandstone formations that give the landscape its otherworldly appearance.
Criss performed Body Suspension at the Valley of Fire in 2005. He was hung from a helicopter, suspended by chains at the end of which were hooks placed into the flesh of his back.
In ancient Times, the mysterious Anasazi people visited the Valley of Fire and left interesting rock art, or petroglyphs, in several locations around the park.
55 miles northeast of Las Vegas, The Valley of Fire state park is open year round with popular activities including hiking, camping, picnicking, photography, levitating and vanishing.